Kaiser Pharmacists Vote to Join UNAC/UHCP
February 2015
Kaiser Southern California Pharmacists overwhelmingly voted to join UNAC/UHCP in the NLRB-conducted election tallied on February 27.
Last year, pharmacists working at Southern California Kaiser hospitals and clinics asked UNAC/UHCP how they could join our union.
According to the pharmacists, not one provision of the tentative agreement the pharmacists had reached with Kaiser was better than what UNAC/UHCP Kaiser members had in their contracts. It was time for a change.
"We need a union like UNAC/UHCP that has strength at the negotiating table and will advocate for us to enforce the contract." --Sheri Gotanda, PharmD, Kaiser Downey
With the votes counted, UNAC/UHCP will begin preparing to bargain a contract with the pharmacists. A bargaining survey will be sent to the whole unit. A negotiating team will be elected from among the pharmacists.
UNAC/UHCP already represents dozens of pharmacists at Fountain Valley Regional Hospital and Medical Center. With the Kaiser pharmacists, that number will swell to over 1,400.
With the addition of pharmacists, our union is changing and growing more than ever. What started out as a group of nurses from one hospital is now over 25,000 health care professionals, from optometrists to physical therapists to registered nurses and well beyond. UNAC/UHCP's autonomous affiliate structure means that no matter what your medical license type, there is an avenue for your workplace issues to be heard and addressed.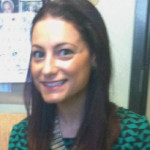 "It is time for unprecedented solidarity. We owe it to our profession." --Monica Saleh, PharmD, Kaiser Riverside